A current study by the American Urological Organization, managed by Dr. Pastuszak of the University of Utah School of Medicine in the USA, revealed that Andropeyronie, the brand of Andromedical penile traction device, is just one of the three most utilized words in tweets regarding Peyronie's disease worldwide.
The research study performed by Dr. Pastuszak together with Dr. Hotaling and Dr. Lipshultz was published in The Journal of Urology in April of 2019. The title of the research was: #Peyronies: An Analysis of Online Twitter Discussion of Peyronie's disease.
The purposes of this research were to qualitatively as well as quantitatively evaluate all the discussions on Twitter about Peyronie's disease utilizing the hashtag #Peyronies.
The technique made use of was a Twitter analysis service called Symplur, which assessed Twitter activity, users, as well as material utilized by #Peyronies, which is the main hashtag for Peyronie's condition. The activity from April 2013 to September 2018 was examined. Task was measured by the number of tweets each month and total individuals annually. Individuals were identified according to their occupation, geographical place and also association to companies. Content evaluation was done by collecting info concerning Twitter metrics, such as links, retweets, media, responses, mentions, frequently words as well as hashtags.
The outcomes of the research were as complies with: a total of 3,278 tweets as well as 767 individuals utilizing the hashtag #Peyronies were identified. 75% of tweets were sent out with links, as well as 49% included multimedia pictures. The average as well as standard deviation of #Peyronies tweets monthly enhanced from 17.7 ± 8.5 in 2013 to 121.4 ± 52.2 in 2018 (p <0.001). Month-to-month individuals also raised from 78 to 767 from 2013 to 2018. Users tweet from 61 countries. Doctors were 46% of the primary influencers on Peyronie's condition. The most typical words in #Peyronies tweets were "disease", "men" and "andropeyronie. The top popular associated hashtags were #menshealth, #peyronie and also #men. Analysis of the material of the tweets revealed that most of the times they were conversations regarding professional care and on the internet client support.
The searchings for of the study revealed that conversations about Peyronie's illness on Twitter are expanding, with a large visibility in this social media network. Although the quantity of discussions is smaller in contrast with various other urological illness, but this study shows that discussions about Peyronie's condition are tying up numerous users. This research study demonstrated that the Twitter social media is a digital tool that influences the knowledge as well as understandings that the public and also physicians have concerning Peyronie's condition.
Andropeyronie ® is a penile traction device for the treatment of the Peyronie´s condition. It is scientifically tested and FDA accepted. It decreases penile curvature in 60% and also reduces the pain in Peyronie ´ s disease. Andropeyronie is specifically developed to treat curved penises and also Peyronie's condition.
Web link: https://www.auajournals.org/doi/abs/10.1097/UPJ.0000000000000057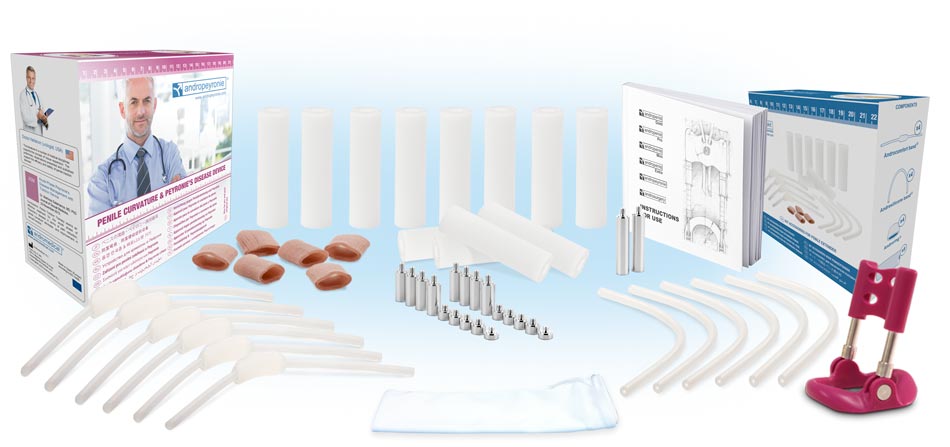 Price from $99 / €99 / 89£ / 149 AU$-CA$. Free Shipping