Non-invasive medical devices for Urology
1 Million satisfied users

20 years in the Urology
100 countries with distributors
5.000 urologists recommend us

A pioneer in Men´s Health
Andromedical is a urology laboratory, dedicated exclusively to male enhancement treatments.
Andromedical offers non-invasive urological treatment based on the latest and most efficient medical techniques, leading to:
An improvement in the male urological function.
A correction of penile morphology.
An increase in the patient´s confidence and self-esteem regarding their sexual relations.

A #1 in the market of Men´s Health
Number 1 in sales worldwide of the medical penis extender

An Innovator in Men´s Health
We are committed to providing products for a better and more confident sex life for our patients.
CERRADO
1996
4 years of clinical and medical research, with the collaboration of Doctor Gómez de Diego's own patients.
2000
Andromedical was founded in the year 2000
Dr. Gomez de Diego (Spain) presents the 1st scientific study with Andropenis
2003
Health Licensee in Europe (EU)
Adaptation to ISO 13485:2003 for medical devices.
Start of sale of Andropenis Gold
2007
Granting Patent in USA, China, India, etc.
Health Licensee in Canada (CMDCAS) and USA (FDA)
Health Licensee in Australia (ARTG) and Russia.
CERRADO
2009
Dr. Gontero (Italy) published a study in BJUI showing the penis enlargement results
World Media Promotion: Time, Men´s Health, Fox News, Sun, Reuters, etc.
2012
Andromedical patented a new model of penis extender to treat Peyronie´s disease.
Andromedical started to sell medical vacuum pumps to improve penis function in erectile dysfunction
2013
Dr. Martínez-Salamanca (Spain) pubished a study in JSM on the use of Andropeyronie to treat penile curvature in Peyronie's disease.
Health Licensee in Mexico (Cofepris)
Bristish Association of Urological Surgeons recommends Andropenis.
2017
American Urological Association (AUA) recommends penis extender for Peyronie´s disease.
French Association of Urology (AFU) recommends Andropenis for Peyronie´s disease.
Andromedical started to sell clamps for Urinary Incontinence
USA 800-246-1387
Canada 800-246-1387
Mexico 01-800-099-0391
Australia 1-800-002-619
UK 0808-189-0326
Deutschland 030-30806288
Nederland 020-241-0955
France 0800-910-078
España 91-198-17-40
Italia 02-9475-0304
日本 0800-888-2609
Israel 1-809-494-234
الإمارات 519-4440-8000
العربية السعودية 4042-844-800
World +1-646-568-7796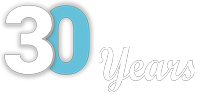 General Disclaimer / FTC Disclosure: Results discussed on this website are understood to be "generally expected results" in compliance with all FTC requirements. Any extraordinary results experienced by any individual are specified according to the scientific study that endorses it explicitly. Results will vary with each individual. Statements on this website have not been evaluated by the Food and Drug Administration. Always read the product directions before use. As with other products, seek professional advice before using if you suffer material allergies and consult your doctor or pharmacist if you have an underlying medical condition or if on medication.